1437
AdvertPro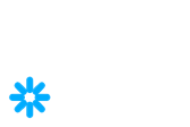 Website: http://www.advertserve.com/
Owned By: Renegade Internet
In Their Own Words
"AdvertPro is a complete ad serving solution for advertisers, publishers and networks. Precisely target ads to your audience to optimize inventory usage and increase profits. Review detailed statistics reports in real-time with our web-based control panel."
Industry affiliations
None
What does this company do?
Ad Server
Technology that delivers advertisements to websites and monitors progress and performance of ad campaigns.
What data does this company collect?
Data Collected
Anonymous: Browser Information, Cookie Data , Date/Time

Pseudonymous: IP Address

PII: Name , Address, Email Address


Data Sharing
Undisclosed
Data Retention
Undisclosed
Data Use
Undisclosed
Your choices
We believe this company facilitates or engages in 3rd party interest-based targeting.
Your browser is currently blocking 3rd party cookies. Many companies use 3rd party cookies to remember that you have opted out, so you will need to enable them if you want all of the opt-outs on this page to work.
Click here to opt out of AdvertPro »
Learn about the Ghostery browser extension that can help protect your privacy settings.
Privacy contact
Renegade Internet

PO Box 5203
New Castle, PA, 16105


Phone: 866-343-3541
Privacy policy
Privacy policy: http://www.advertserve.com/privacy.html
Opt-out cookies
When you opt out of being tracked and/or targeted by this company, an "opt-out cookie" is set in your web browser. The details of this cookie are below. Click here for more information about what this means. *
Browser cookies
Name: OPTOUT
Path: /
Content: YES
Expiration date: 1950-06-26 08:46:38
Flash cookies/LSOs
No LSO usage.
The data on this page has been collected by Ghostery Enterprise, an independent information and service provider. This page is not supplied, sponsored or endorsed by the subject company.